About SNIP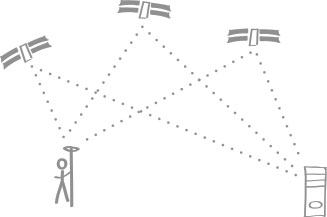 SNIP

is made by SubCarrier Systems Corp.

SNIP is a general purpose NTRIP Caster which allows multiple types of data streams, typically containing RTCM corrections messages, to be repeated and sent to multiple end users over the internet.  SCSC created SNIP as a simple NTRIP caster to change the way NTRIP Casters were viewed and to advance the RTK revolution (short manifesto: all GNSS users should be able to get code/carrier corrections all the time, everywhere).

Unlike its competitors, SNIP allows unlimited client connections (the practical limit is about 3,000 users on a dedicated PC at the same time) while supporting as many simultaneous data stream types as the user's license allows.  SNIP provides several innovative ways to connect to other casters, as well as other data streams to federate complex network topologies.   SNIP follows various industry standards for its message process and connection protocols, allowing any serial port data, any NTRIP Server (data source) or any NTRIP Client (end user) to connect to it.

The user community for SNIP is worldwide and ranges from 24/7 industrial grade deployments, to GNSS researchers, to farmers and survey teams who depend on RTK services, to very small network operators with only a few base stations.   SNIP is being used to extend the reach of Continuously Operating Reference Station (CORS) networks in places not yet served by large government and public networks.  Because of its low acquisition cost and the freely available Lite version, SNIP is popular with many users who could not otherwise afford to operate a fully featured NTRIP Caster.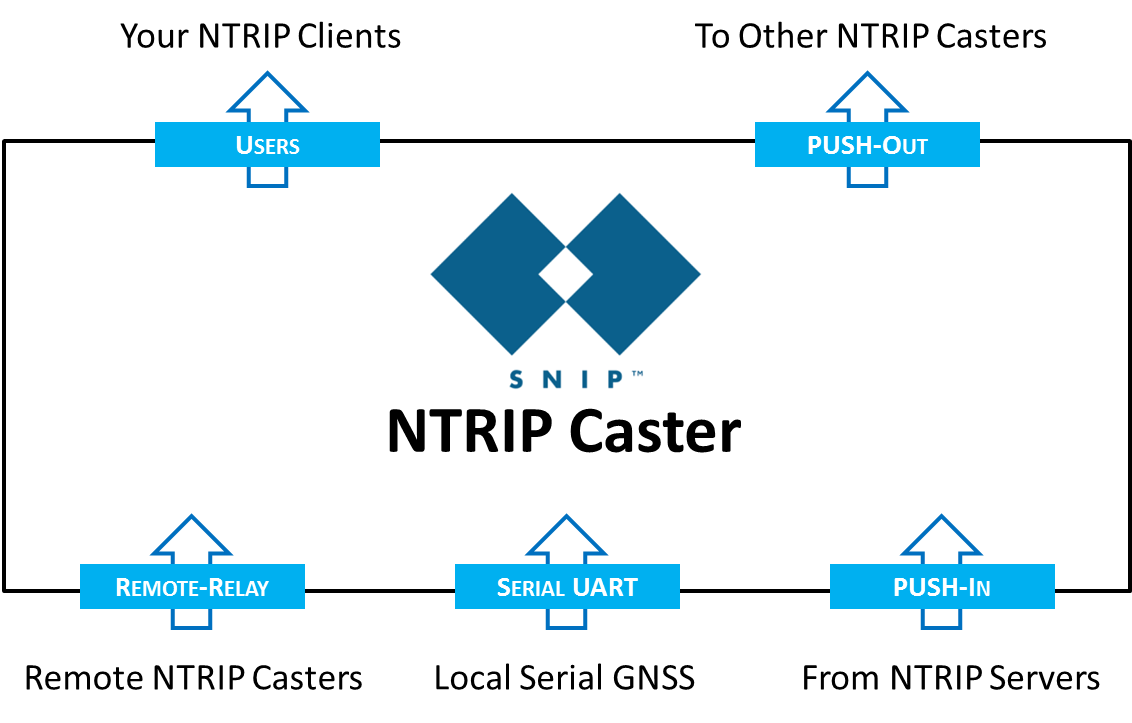 About SCSC
SCSC is a small consultancy comprised of experts in the design of high accuracy Differential GPS for Automotive applications and in the use of Dedicated Short Range (DSRC) ITS Standards such SAE J2735.  We are acknowledged subject matter experts in the various standards used in the Intelligent Transportation Systems (ITS) community, having written many of them (over four dozen now).  This market is often referred to as the Telematics space. For the past twenty+ years we have been putting DGPS devices into ground vehicles operating in mobile urban environments. We are active members of the RTCM SC-104 committee, which maintains the NTCIP standards, and of the Institute of Navigation (ION).  [As you might guess, we are really pro open standards around here.]    SNIP is an important element of this, providing a server platform for corrections delivery for a variety of our clientele.
Our client base is made up of a blend of State and Federal transportation developers (roadway owner/operators) including the US DOT, Standards Developing Organizations such as SAE and IEEE, NEMA, NTCIP and multiple Automotive OEMs and Tier One/Two suppliers operating throughout the world.  We are located in Glendora, California, or if you prefer ECEF at X=-2467178.0745, Y=-4674383.9283, Z=+3558321.4600 give or take a few millimeters.
Need to contact us? Over here…