It is often desirable to plot two radius circles centered on each Base Station location to show the expected coverage areas where RTK Fixed operation can be achieved by the local connected NTRIP Clients.
The map legend now provides controls for two such radius circles, drawn at 10 km for the L1 coverage radius and 50 km for the L1/L2 coverage radius.   The image show below (taken from a SNIP network operating in Jordan) shows this feature in use.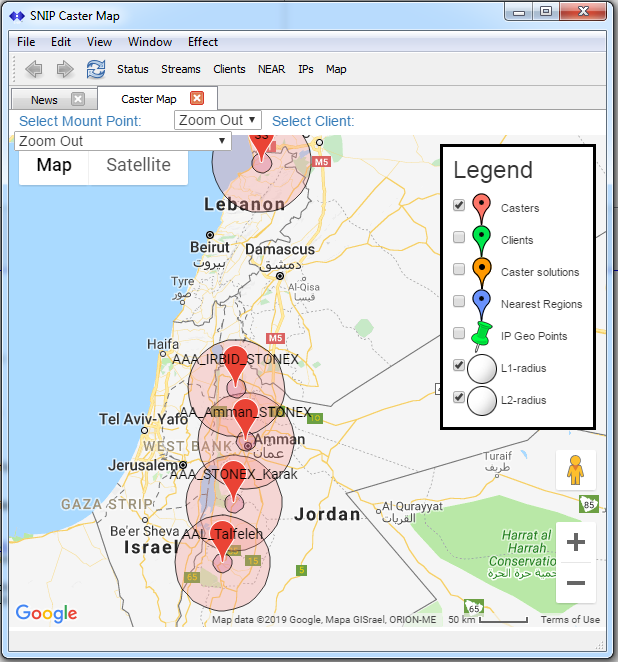 The two controls (along with plotting the rough IP Geo Points of prior IPs addresses) are disabled by default to reduce screen clutter.