Update
The 1.11.9 Beta release code has been passed for production, and will be released as 1.12 on December 21, 2018.  This page is kept only for historical needs.  The most current download of SNIP contains all of these feature improvements.   You can read about key 1.12 features here (link tbd).
If you were using the Beta release, thank you for your help with testing it before release.  SNIP's automatic update checking code will (Menu item under Help  > Check for updates…) update your installation when you allow it.  You must do this before mid January 2018 when the Beta will no longer function.
---
[Old] New SNIP NTRIP Caster Beta Release
A new beta release of SNIP with many new features has now been issued in the Beta channel for any users who wish to try it and provide feedback.  [ The download link has been removed. ]
You can read more about the feature list here
Because this is a beta, it will install alongside your regular copy of SNIP, leaving that intact and unchanged (you can select what folder to save it in).  However the desktop shortcut will now go to the beta copy.  You can run either copy, just not both at the same time.  It will run for the next ~60 days, by which time these features will be in the production release for everyone to use.
You should make a copy of your existing license.dat file and place it in the new folder if you wish to run a licensed copy.  Otherwise it will operate in the normal Evaluation mode (or Lite mode if you register it).  It will read all your settings from the common *.ini file.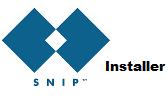 ---
The SNIP feature road map is largely driven by user requests.  We ask for your feedback on the new layout and clearer reading console. We also want to know if you experience any local language problems with text for date, time, numbers etc.   If you feel we missed something, please let us know with an email or with the below short survey.
If you have a moment, please take this short survey asking about how you use SNIP and what we can do to make it better.
---
Punch List Items – Closed for production build.
Release 1.12 will occur at On Dec 21st late in the UTC day.
Various issues reported by users about the 1.11.9 release, and their tracked status.
Issue:  A report that older corrected users will show a table request as a persistent connection.  Status: In review, still unable to reproduce, but also seen on the RTK2go.com node which is running this Beta as well. It appear this is related the cellular link that disconnect before sending a complete a complete request.  Will remain open pending further data.
CLOSED or otherwise dealt with
Issue:  The new lines in the MountPts report that show "once connected" data streams does not format well when 15+ different PUSH-IN streams are no longer present, please fix.  Status:  CLOSED   [In review (likely to add as a feature), in the short term if you enable the "word wrap" check box the list will break at the edge of the screen and remain in view.]  Update:  the new format breaks the text cleanly after every 8th entry to produce a more readable multiple line summary.
Issue:  Please enable the "B" blocked IP list dialog button on the main screen at all times.  Status: CLOSED   This is now active at all times, except for the Lite edition where it is disabled all the time (paid feature). Tool tip updated to reflect new menu layout as well.
Issue:  The new "sort" button causes an indexing problem when more than 3 PUSH-In streams are present with the same source mountPt name, and you cannot edit the stream you select.  Status: CLOSED   But sorting occurs based on the source data stream name and perhaps the destination name would be a better choice.
Issue:  The "contact data" for the Caster table network should have  name/firm/phone/email as separate fields and not combine phone and email as it does now.  Status:  CLOSED  Added in the 1.12 release.
Issue:  The "SNIP agent" details are garbled on non-SNIP devices when the summary of current users is used. Status:  CLOSED  Added additional logic to detect non-snip use cases.  The "overlay" SNIP commands are not affected.
Issue:  When reporting PUSH-In devices summaries, it would be more useful to see the data pushed rather than the data returned (as is shown for clients.  Status:  CLOSED  Added requested feature. Nice call.
Issue:  The quarter cycle phase alignment should also state the status, not just a number.  Status: CLOSED 
Issue:  One Pro user with SNIP on Win7 reports that the files MSVCP140.dll and VCRUNTIME140.dll had to be manually added to the /bin folder in order to run.  An installation on an ancient Win7 machine reports this as well.  Status:  CLOSED  These two files, needed due to the use of the MSVC2017 tool chain in this release are confirmed to be needed and have now been added.  Here is a zip file with these DLLs if you need it (your machine probably has a copy in other folders) or because you uploaded the first version.
Issue:  What are these "Entries and Blocks" in the status line.  Status: CLOSED This is an aid to debug resulting from the new support for full html in the console now. It is just an indication of how large the console display is at any time and will be removed in the final build.
Issue:  The RTCM message viewer does not display message type 1013 for some streams.  Status:  CLOSED  Reviewed and able to recreate.  The stream in question sent the message with no content, so showing only the header is the correct reply. [This message also contains the current number of leap seconds, and some folks use it just for that purpose.]
Issue:  There are many new menu items that do not seem to work now.  Status: CLOSED This is an artifact of the 2.x release. Recall that 1.2 is the last release of the 1.x set before the switch.  These items will be enabled at that time.
And a better one-step download page was created.
You can send you comments to us
at support[@]use-snip.com or please take the survey.