Sometimes you just need a little extra help to set things up….
SNIP support is staffed by knowledgeable folks with practical NTRIP experience and is here to help.
The best way to contact us is by email where all the details can be typed up and clearly seen.  Our email support is generally answered 24/7, the address is: support [-at-] use-snip.com    Each request is assigned a unique tracking number in the email subject line.
Please copy any relevant sections of the console log so we can see what the issues are and reply with detailed advice.  This article covers key details on how to set the log controls to gather the best information with verbose information.  Please read it, as the additional information shown is often all that is needed.
At times it can be useful to create a user account for SNIP support staff to log in and act like one of your NTRIP Clients.  If you create an account on your machine our use please do not name it something like user:snip. pw:snip or something similar (as other parties may guess this).  Please always send us these details with any email where we may need it.  We do not keep this information long term and may need you to provide it over again.
Hint: The knowledge base section titled FAQ (frequently asked question) answers the most common basic 'how does it work' questions, while the section titled Tabs and Controls provides common 'how do I setup X' information.
Remote Desktop Support
At this time we provide remote desktop support when requested with these three popular tools
TeamViewer

Our preferred remote connection method is by TeamViewer, used on both the Windows and Ubuntu editions of SNIP.    You will need to install this program if you have not done so already.  It is free to install on your machine for both private and commercial use (we maintain a commercial license).
Microsoft Remote Desktop Connections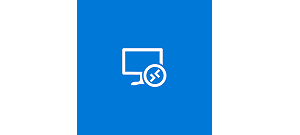 All modern Windows machines already have Microsoft Remote Desktop installed on it.  You need to active the service before is can be used by others.  Quoting Microsoft: Remote Desktop Connection is a technology that allows you to sit at a computer (sometimes called the client computer) and connect to a remote computer (sometimes called the host computer) in a different location.   Many SNIP deployments on servers prefer this method of connection.
Cisco WebEx

WebEx is a popular Video conferencing and screen sharing program.  We maintain an account for SNIP support and can email meeting details to clients on need.  The email you receive for any meeting will come from Jay Lewis.